PUMPING STATION AND WELL CASINGS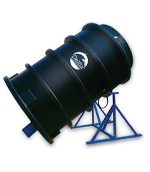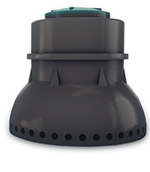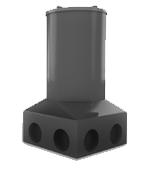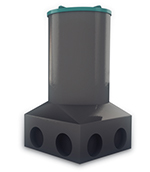 PURPOSE
The products are designed for installation and protection of technical equipment of the pumping station.
Household sewage pumping stations are designed to discharge sewage (municipal, sanitary, drainage and rainwater) over longer distances. It is also possible to lift sewage to a higher level, which means that they are used especially where the terrain, high level of ground water, large distance to the place of discharge, does not allow for their gravitational discharge.
Pumping stations can also be used for dewatering and pumping rainwater. The property's sewage can be e.g. a household sewage treatment plant, a sewage system after the household sewage treatment plant, a septic tank or a septic tank.
Delfin offers pumping stations with or without equipment.
On request we offer completely equipped pumping station with:
pumping station casing
interior equipment (installation)
pump
control system
For raw sewage, pumps with a shredding system or open impeller with a free passage of at least 50 mm are mainly used.
Material used: PE-HD
Additional height adjustment of extensions
Polyethylene extensions and cover with twist closure
Design to increase the stability of the device in the ground
Pump selection according to customer requirements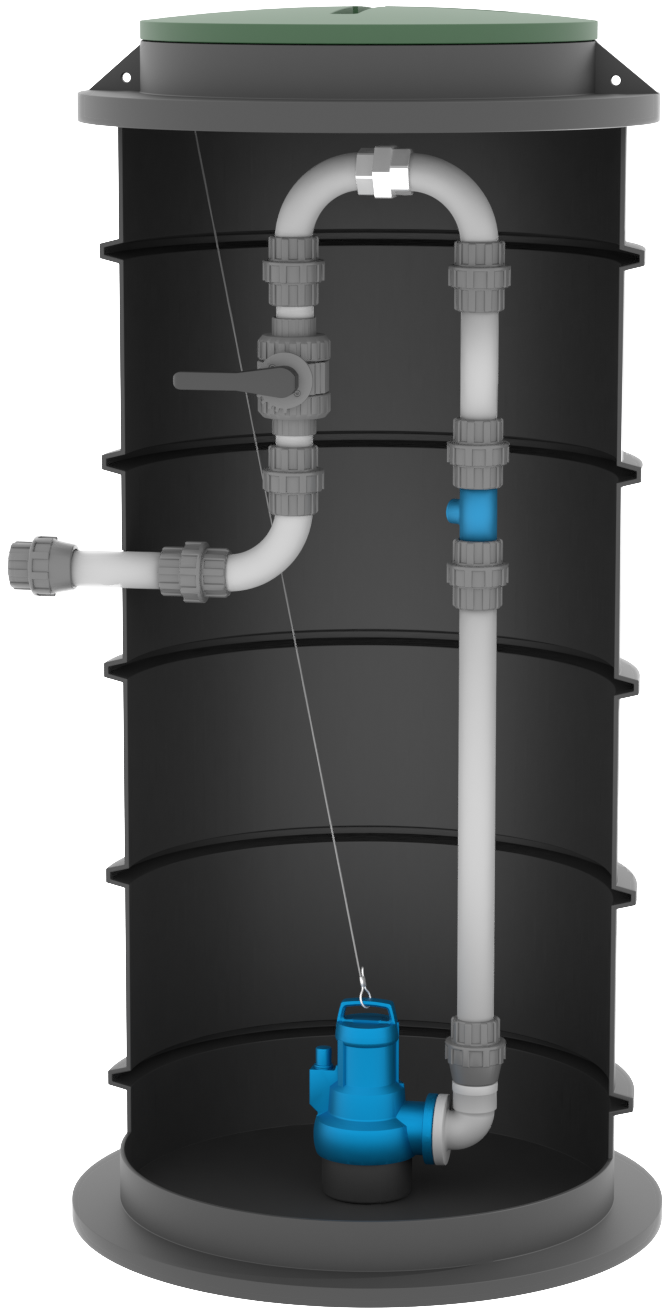 Symbol
Height
[m]
Well diameter
[m]
Outer diameter of the manhole
[mm]
Weight
[kg]
Diameter of the manhole bottom
– cone version
[mm]
SP 600
1100
600
580
22
SP 800
1080
820
700
35
1400
820
700
42
1700
820
700
49
2000
820
700
55
SP 800 S
1400
820
700
39
470
1800
820
700
46
470
2100
820
700
53
470
2400
820
700
59
470
SP 1000/800
1760
1000
700
61
2055
1000
700
66
2350
1000
700
71
*Marketing and technical documents available on request – please ask Export Department
High-density polyethylene ensures tightness and protects the devices installed inside
Corrosion and frost resistance
Small dimensions, light weight
Cheap transport, simple montage